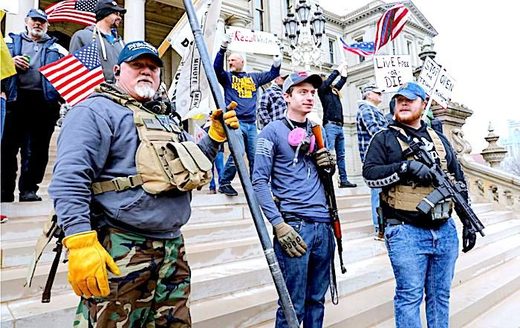 'People are not going to put up with the government keeping them in a state of impoverishment, which is what they're doing,'
economist Stephen Moore told Just the News.
A key 2016 Trump campaign adviser and current member of the Trump Economic Recovery Task Force said he predicted
"almost rioting in the streets,"
particularly in Democratic-held states,
if
people are kept in "state of impoverishment" through a continued economic shutdown due to coronavirus.
Stephen Moore, now an informal Trump economic adviser who served during the Trump 2016 presidential campaign, told Just the News on Thursday that
the widespread coronavirus economic shutdown should not have occurred at all
and that it is dragging on for too long, especially in Democratic-held states.