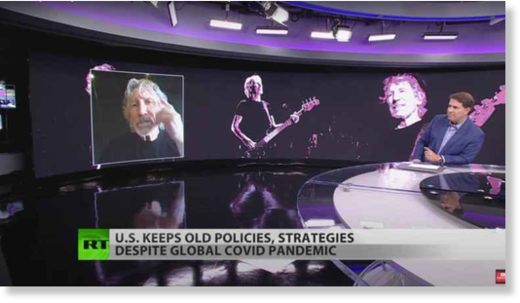 Mankind is headed for annihilation unless societies reject unjust economic systems and media war propaganda, Pink Floyd co-founder Roger Waters told RT, noting that the Covid-19 crisis could serve as a much-needed wake-up call.
"Clearly what Covid-19 has told us all is that in order to face a common enemy, like a virulent virus, we're going to need to cooperate, to act together... as a global community," Waters told RT's Rick Sanchez on Friday.
If we don't cooperate, we're all dead. The planet's over. We're heading for the cliff of omnicidal destruction of everything. So will this be a wake-up call? I hope so.
Calling "neoliberal economics" the "elephant in the room," Waters said such cooperation is made near-impossible when public policy is driven by a "motive to maximize the bottom line of profit for the corporations that run our countries." As many struggle to afford rent or
put food on the table
, some nations have responded to the pandemic by printing "billions, trillions of dollars" to dole out to the politically well-connected.