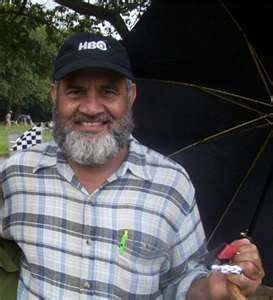 A Chicago cab driver pleaded guilty on Monday to giving hundreds of dollars to a senior Pakistan-based al Qaeda operative
implicated
in militant plots in South Asia and Europe who was killed in a
suspected
U.S. drone strike in June.
Raja Lahrasib Khan, 58, a native of Pakistan who is a naturalized U.S. citizen, never posed any imminent domestic danger, authorities said at the time of his arrest in March 2010.
He remains in federal custody while awaiting sentencing, according to the U.S. Attorney's office in Chicago. His
plea agreement
calls for a term of between five and eight years in prison, and he must provide cooperation to the government.
Khan admitted that he met with Ilyas Kashmiri, an
alleged
leader of both al Qaeda and one of its Pakistan-based affiliates, in Pakistan in the early to mid-2000s and again in 2008.
Khan gave Kashmiri about 20,000 Pakistani rupees or approximately $200 to $250 in 2008, and
directed
another person to give Kashmiri the equivalent of $300 in 2009, prosecutors said.
Khan, apprehended through a government sting in March 2010, intended the money to be used to support attacks against India, but also knew that Kashmiri was working with al Qaeda, prosecutors said.
Kashmiri,
said to be
a former Pakistani military officer,
reportedly
was on a list Washington gave to Pakistan of [ALLEGED] militants the United States wanted captured or killed, a Pakistani official has said.
The U.S.
State Department
had offered a $5 million reward for information leading to his location,
describing him as
the commander of Harkat-ul Jihad Islami, a group with bases in Pakistan and Bangladesh.
The group is
accused
of launching several attacks in India and Pakistan, including a March 2006 suicide bombing of the U.S. consulate in Karachi, Pakistan. Four people, including a U.S. diplomat, were killed.