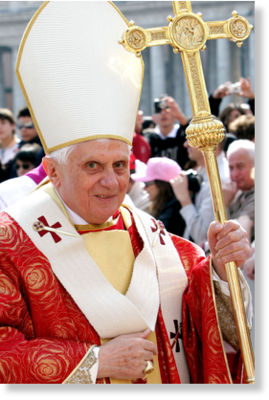 A top Roman Catholic official opened a conference on protecting children from sexual abuse Monday by defending Pope Benedict XVI, arguing that he deserved thanks for his efforts.
Cardinal William Levada said Benedict, before becoming pope, enacted many of the reforms that followed the eruption of the church's sex-abuse scandal a decade ago.
"But the pope has had to suffer attacks by the media over these past years in various parts of the world, when he should receive the gratitude of us all, in the church and outside it," Levada said in his opening address to the conference.
Levada leads the Congregation for the Doctrine of the Faith, the Vatican office charged with enforcing church law. Benedict held the same post before he became pope in 2005.
During that period, the office was charged with cleaning up after the revelations that church officials protected priests who were accused of molesting young parishioners, particularly in the United States and Europe. The scandal has led to criminal charges and expensive legal judgments in cases that are still working their way through the courts.