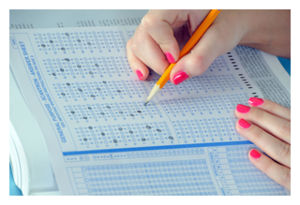 When it comes to money, creative people are more likely to cheat to get it than the less-imaginative crowd, a new study suggests.
The reason? Creative types may be more skilled at coming up with reasons for their less-than-ethical actions, according to the researchers.
In the new study, scientists measured the intelligence and creativity of 97 students from local universities in the southeastern United States by asking them to complete a series of recognized psychological tests. The participants then took part in five experiments to determine whether creative people are more likely to cheat under circumstances where they can justify their
dishonest behavior.
In one experiment, participants looked at drawings with dots on two sides of a diagonal line and had to figure out which side had more dots. However, in half of the 200 trials, it was virtually impossible to tell by looking if one side of the drawing contained more dots than the other.
The participants were told that they'd receive 10 times as much for each "right side" decision as for a "left side" decision, or 5 cents vs. 0.5 cents. Participants who had scored highest on creativity on the
psychological tests
were significantly more likely to give the answer that paid more, despite how ambiguous it was.