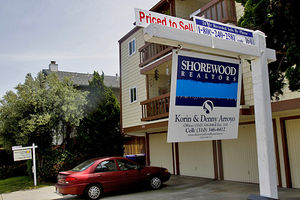 More people are moving out of the state than are moving in. It's the economy, of course, especially housing costs.
For a clue to why California is losing its allure as a place to settle down, just ask Jennifer McCluer, who moved out of California in 2007 after she obtained her license in skin care.
Unable to afford Orange County's sky-high rents, she opted for Portland, Ore. "A big motivator was that I lived with roommate after roommate after roommate," said McCluer, 30. "Friends said you could probably live on your own up here. The rent was a huge deal for me."
McCluer would like to move back, but it's still too expensive. "It's really difficult," McCluer said. "I've given myself 11/2 to two years to save money."
Recent census figures show the state is losing more Californians like McCluer than it is attracting from other parts of the U.S. And the trend toward out-migration is looking less like a blip than a long-term condition.