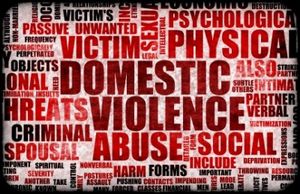 Why do women stay in abusive relationships? It's the $5.8 billion dollar question - the one so many people stumble over when they read about yet another woman killed by yet another boyfriend in yet another violent relationship: Why didn't she just leave? She's had two legs; she knew how to walk.
And yet, women don't. Five-point-eight billion is the Center for Disease Control and Prevention's lowball dollar estimate of what intimate partner violence costs each year in medical care, mental health treatment and lost productivity - nothing in comparison to the cost of life,
which is four women a day in the U.S.
, and on the rise for those in dating relationships. So back to the why: In the process of researching "
Tell Somebody
" -
Glamour's
report on relationship violence - we tried to get at the answer by asking experts, survivors and women in abusive relationships now.