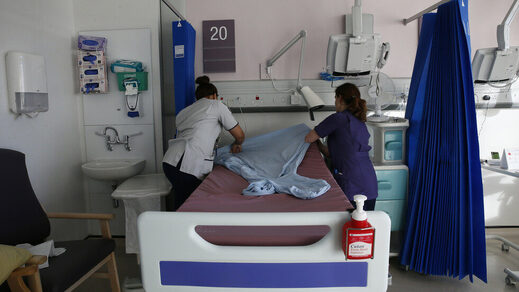 Official advice to permit sex offenders who are trans women onto female-only hospital wards flies in the face of patient safety and common sense but woke NHS trusts have drunk the gender theory Kool-Aid without question.
Hit pause for a minute to consider the idea of allowing
trans women sex offenders
to be treated on the same female-only hospital wards as the more traditionally equipped XX chromosome crowd. Hands up, anyone thinks that's a good idea?
I know of no woman who does and I would be horrified if my wife or daughters were forced to share bed space with an adult-born male convicted of a sexual offence. For starters, the Department of Health's policy is that hospitals should provide single sex wards and it's hard to see why that should change.