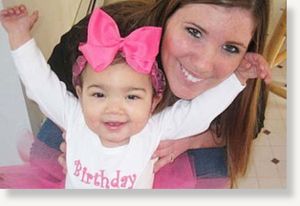 FBI agents joined state and local police in New Hampshire in the search for a missing Maine woman whose 14-month-old child was found inside her still running car.
Krista Dittmeyer, 20, of Portland, Maine has been considered a missing person since her black Nissan Sentra was found early Saturday morning in a New Hampshire recreational facility parking lot. The car was idling with flashers on and the baby inside, police said.
The FBI joined an investigation already underway by New Hampshire State Police and the Conway Police Department.
Search teams with dogs scoured the area surrounding the Mt. Cranmore Resort in Conway, New Hampshire, said Lieutenant Chris Perley, local police spokesman.