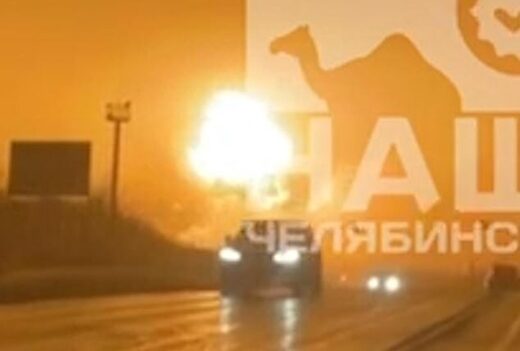 A major explosion and fire has torn through a Russian factory which makes engines for Vladimir
Putin
's tanks and armoured vehicles.
Dramatic footage shows the moment the Chelyabinsk Tractor Plant, which is in the Ural mountains close to the border with Kazakhstan, goes up in flames.
Locals reported a powerful 'explosion'
, and footage taken by passersby shows a fireball rising high into the sky as the factory burns.
The precise cause of the inferno is not yet known, although key Russian installations have repeatedly been hit by sabotage or kamikaze drone attacks.