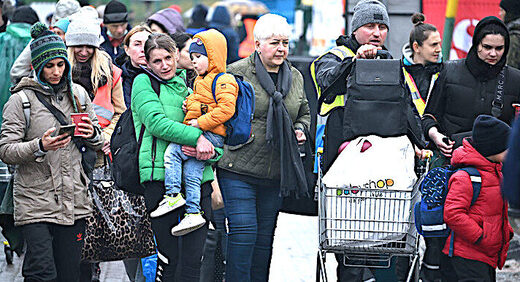 Germany is facing a new refugee influx fueled by the Ukraine conflict
and the country is doing nothing to prepare for it,
Manfred Weber, the president of the European People's Party (EPP), warned on Saturday.
Speaking to
Welt am Sonntag
newspaper, Weber, who is also the leader of the EPP Group in the European Parliament, claimed that Germany "is sleepwalking into a new migration crisis." To prove his point, he said that
accommodation centers in Germany were already full, with municipal authorities in a number of other European countries under strain as well.
The politician stressed that due to the destruction of Ukrainian energy infrastructure by Russian strikes,
"we have to be ready for a large number of Ukrainians coming to the EU this winter - and many of them to Germany. I'm afraid we will experience a dramatic exodus this winter. Germany is not prepared for this situation. The federal government simply ignores the challenges."
It is possible that Germany will have to accommodate Ukrainians in gyms, as well as restricting school and business activities to handle the crisis, Weber noted.