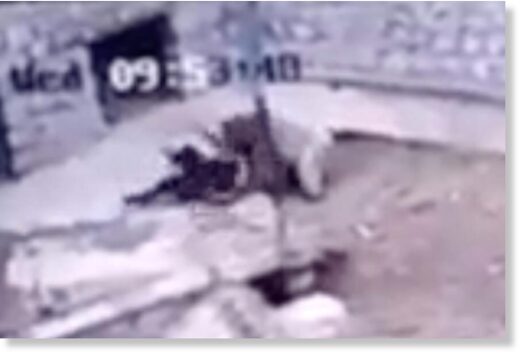 Distressing footage captures the moment a zookeeper was mauled to death by a brown bear in Uzbekistan — after he forgot to close a security gate.
The employee, identified only by the initials A.G., entered the enclosure at a zoo in Andijan earlier this month to feed the bear, when he neglected to secure a gate separating him and the beast.
Hair-raising video taken from a nearby security camera shows the worker turning around and spotting the dangerous animal coming up behind him.
The zookeeper then quickly tries to scurry out the exit, but the bear pounces on him, the footage shows.