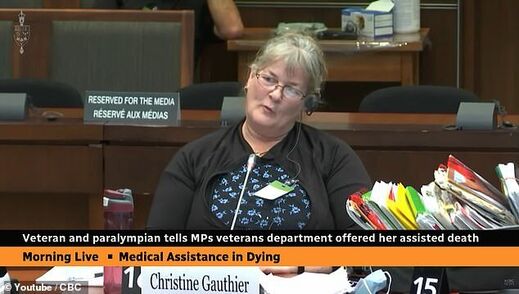 A disabled veteran in
Canada
has slammed her government for offering to euthanize her when she grew frustrated at delays in having a wheelchair lift installed in her home.
Retired Army Corporal Christine Gauthier, a former Paralympian, testified in Parliament on Thursday that a Veterans Affairs Canada (VAC) caseworker made the assisted suicide offer.
After years of frustrating delays in getting the home lift, Gauthier says the caseworker told her: 'Madam, if you are really so desperate, we can give you medical assistance in dying now.'
The worker who made the offer hasn't been named, but they are feared to have offered three other veterans who contacted VAC with problems the same 'solution',
Global News
reported.