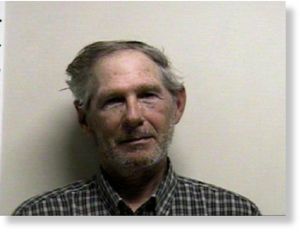 A mystery man arrested on minor charges more than three weeks ago remains behind bars in Utah while law enforcement officials try to determine his true identity, which he refuses to reveal.
"This is really a strange case," said Lt. Dennis Harris with the Utah County Sheriff's Office. "He just doesn't want to be found."
The unidentified man, who has graying hair, a light beard and is believed to be in his 60's, was arrested on July 1 for trespassing in a parking garage.
He was booked into jail on three misdemeanor charges and has thwarted any chance of release, with or without bail, by refusing to identify himself.
"I've been trying to think from A to Z why he would want to stay here ... why he wouldn't give us any information," Harris said.
"He either has to be wanted by some other state or he could be on some other registry or database that has not shown up," he added.
Law enforcement officials say the man is "fairly well spoken and educated," but very guarded about his identity.