As catastrophe at home prompts Japan to repatriate chunks of its vast wealth, it is pulling the rug from under stock and bond markets thousands of miles away.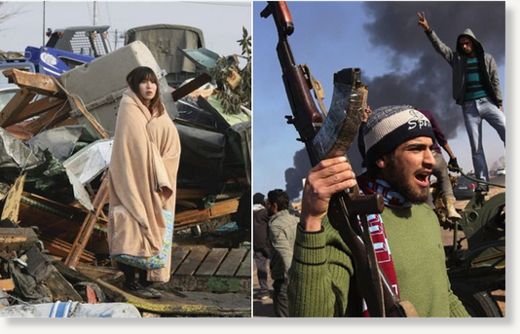 We are discovering once again that the country is the world's top creditor by far with nearly £2 trillion of net assets overseas.
The risk is doubly dangerous when combined with the fast-escalating conflict in the Persian Gulf, where Saudi Arabia's use of troops to suppress Shi'ite dissent in Bahrain risks a showdown with Iran.
"People had thought global recovery was self-sustaining and now equity markets are starting to ask whether it might be snuffed out," said David Bloom, currency chief at HSBC.
The twin crises come as fiscal tightening in the West and credit tightening in China start to bite. US economists such as Larry Summers and Paul Krugman fear recovery has not yet reached "escape velocity", leaving it vulnerable to external shocks.
"I am afraid we are near tipping point on global recovery," said Simon Derrick from BNY Mellon. "The fact has oil has not risen despite the latest events in the Mid-East tells you a lot about growth in the second half of this year. All the inflation talk may fade away as in 2008."