Comment:
German and global media is reporting an 'official' figure of 17,000 in attendance. The organizers
estimate
1.3 MILLION people turned up...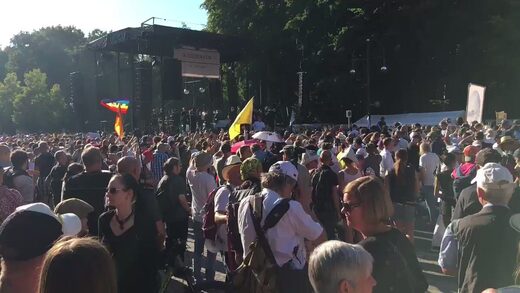 At least 18 police officers were reportedly injured in Berlin on Saturday as they tried to break up a large gathering of people demonstrating against coronavirus restrictions, including the face mask requirement.
Three of the officers were being treated in hospital, Berlin police said on Twitter. It had deployed 1,100 officers to monitor the rally and disperse the crowd.
As German officials warn of soaring infection numbers, the protesters remain defiant. "The virus of freedom has reached Berlin," said one of the organizers, Michael Ballweg.
Others chanted: "We are the second wave," as they moved through the German capital.