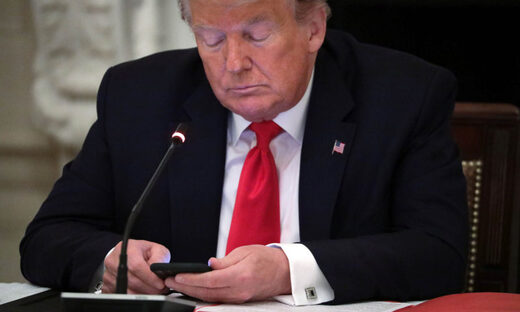 Twitter's suspension of Donald Trump is a chilling sign of tyranny to come.
Cancel culture doesn't exist, they say. And yet with the flick of a switch, billionaire capitalists voted for by precisely nobody have just silenced a man who is still the democratically elected president of the United States. With the push of a button in their vast temples to technology, the new capitalist oligarchs of Silicon Valley have prevented a man who won the second largest vote in the history of the American republic just two months ago — 74million votes — from engaging with his supporters (and critics) in the new public square of the internet age.
Not only does
cancel culture
exist — it is the means through which the powerful, unaccountable oligarchies of the internet era and their clueless cheerleaders in the liberal elites interfere in the democratic process and purge voices they disapprove of. That's what Twitter's permanent suspension of Donald Trump confirms.