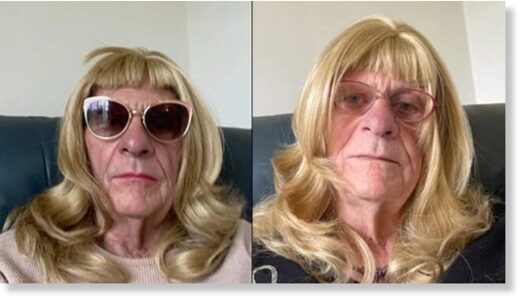 Serial killer Reginald Arthurell is leading a new life as a woman after his prison release and has allegedly made threats against his female victim's family.
Radio station 2GB has revealed photos of the violent outback murderer, now aged 74, dressed in a series of women's wigs posing for the camera.
The photos were allegedly posted on a transgender community friendship page by Arthurell, who now goes by the name of Regina and is living in western Sydney.
He has posed in three different coloured wigs, including one in a dark brown bob which he has used as his signature image, with the words, "Hi, I'm Regina".
NSW Police are also investigating a claim Arthurell had vowed to "take out" the family of his victim Venet Raylee Mulhall.
Corrective Services NSW referred police to an allegation by a concerned transgender community member that Arthurell allegedly contacted via the Facebook page.
He had allegedly said he would act against the family and Corrective Services once his parole had ended and he was no longer wearing a tracking anklet.