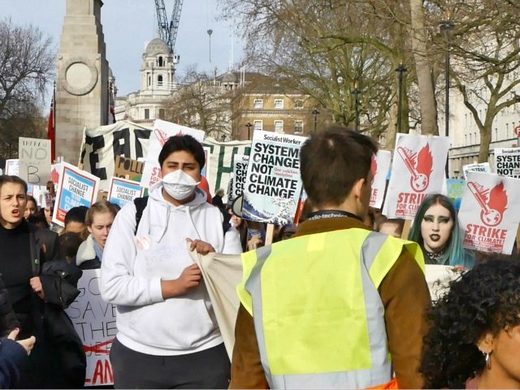 At least three activists were arrested by police in London during the annual "Climate Strike".
Student climate change activists, Extinction Rebellion and Antifa took to the streets of London on Friday, joining "Climate Strike" protests across the world, shouting slogans like "climate change is fucking real, give us all a Green New Deal" and "the students united will never be defeated".
In an
exclusive Breitbart London video
, three of the activists are
caught on camera
getting arrested by London's Metropolitan Police.