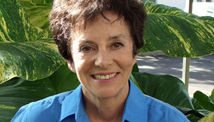 Last week the White House released a comprehensive statistical report on
Women in America: Indicators of Social and Economic Well-Being,
the first such assessment since President John F. Kennedy's Commission on the Status of Women released its findings in 1963.
The new report indicates that women still earn less, on average, than men and are more likely to live in poverty. They are also at much greater risk of sexual assault and of violence at the hands of an intimate partner than men.
To be sure, the report shows that there is still plenty of progress to be made. But it is Women's History Month, and a good time to pause for perspective.
There have been astonishing improvements in the status of American women in the 48 years since the first report was published. For one thing, the authors of this year's report saw no need for a section detailing the legal disabilities facing American women.