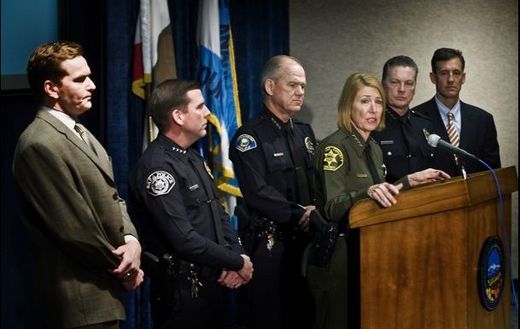 Anaheim, California - Police and advocates on Thursday warned homeless people in Orange County not to sleep alone on the streets because a serial killer has already killed three homeless men.
The Orange County Rescue Mission is handing out flashlights and whistles to the homeless, in an effort to help them protect themselves, said Jim Palmer, the group's president.
Palmer's group is encouraging area homeless to sleep in groups, or better yet, come inside to a shelter.
"Our goal is to get them into those beds and fill those beds," he said.
Darryl Bossier, 49, said he sleeps outside the Orange County administration building in downtown Santa Ana - one of a dozen transients who use the benches that zigzag across the courtyard as a place to rest each night.
"I'm a watchdog. I don't want them to get anybody," Bossier said of the killer, adding he sleeps only about four hours a night. "Who wants to wake up next to somebody dead?"