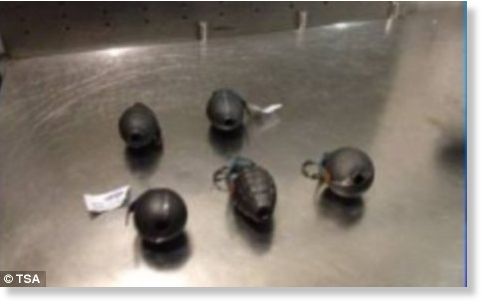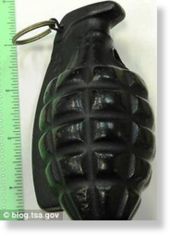 Five grenades were discovered inside a Newark Liberty Airport passenger's bag Saturday but that was just the start of the security administration's surprising list.
The grenades were found to be 'inert,' by the Transportation Security Administration, carried by a Belgium-bound woman who surrendered her items, according to TSA spokeswoman Lisa Farbstein to the Associated Press.
A sixth grenade, found bundled in a sock that was stuffed in a shoe, was also discovered in a South Carolina airport and was mutually inert, according to a report by TSA Social Media Analyst Bob Burns.