A farm worker may have deliberately waded into a crocodile-infested river after a domestic row according to police in South Africa.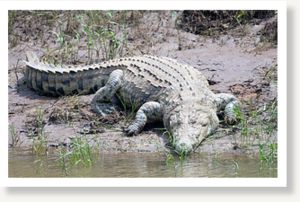 David Lubisi, 40, was eaten alive after he entered the Lepelle river following an argument with his girlfriend, detectives believe.
The father-of-three has not been seen for more than a week after allegedly telling a colleague about his plan on April 7.
"Our investigations have revealed that at around 7pm on April 7 he told a co-worker he wanted to walk into the river, which he knew to be infested with crocodiles," said Sergeant Malesela Makgopa.
"He was last seen heading towards the water and never turned up after that.
"We believe he may have been having domestic problems with his girlfriend ."