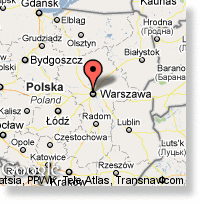 An Israeli couple has confessed to stealing objects from the Auschwitz-Birkenau Nazi death camp memorial and have settled for a suspended prison term and a fine, officials said Saturday.
The couple were detained at Krakow airport Friday, on their way to Israel after border guards found a few old items, including knives, scissors and spoons inside a plastic bag in their luggage, memorial spokesman Bartosz Bartyzel told The Associated Press.
The 60-year-old man and 57-year-old woman, whose names have not been released, said they took the items from the memorial site, officials said. Police took them back there and the couple indicated a place in Birkenau where, during World War II, belongings robbed off the death camp victims were stored, the chief spokesman for the memorial, Janusz Mensfelt, told the AP.