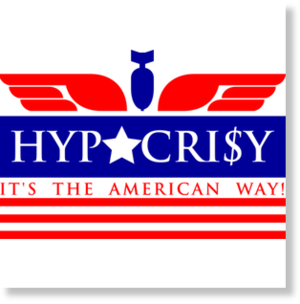 Ten years of rule by the Bush and Obama regimes have seen the collapse of the rule of law in the United States. Is the American media covering this ominous and extraordinary story? No the American media is preoccupied with the rule of law in Burma (Myanmar).
The military regime that rules Burma just released from house arrest the pro-democracy leader, Aung San Suu Kyi. The American media used the occasion of her release to get on Burma's case for the absence of the rule of law. I'm all for the brave lady, but if truth be known, "freedom and democracy" America needs her far worse than does Burma.
I'm not an expert on Burma, but the way I see it the objection to a military government is that the government is not accountable to law. Instead, such a regime behaves as it sees fit and issues edicts that advance its agenda. Burma's government can be criticized for not having a rule of law, but it cannot be criticized for ignoring its own laws. We might not like what the Burmese government does, but, precisely speaking, it is not behaving illegally.
In contrast, the United States government claims to be a government of laws, not of men, but when the executive branch violates the laws that constrain it, those responsible are not held accountable for their criminal actions.
As accountability is the essence of the rule of law, the absence of accountability means the absence of the rule of law.