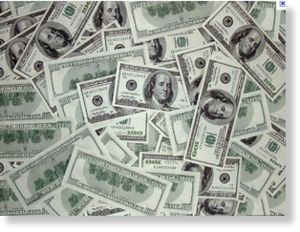 An Anchorage bank employee embezzled more than $4 million the old-fashioned way - by carrying it out of the building, according to federal prosecutors.
Gerardo Adan Cazarez Valenzuela, 26, is charged with stuffing $4.3 million into computer boxes and wheeling them out of a KeyBank vault on a rolling cart. He was arrested in Mexico on Aug. 1 and indicted Wednesday by a grand jury in Anchorage, the U.S. attorney's office said.
Valenzuela, also known as Gary Cazarez, remained in Mexico on Thursday.
Details of the case were revealed in an affidavit filed by FBI agent Susan Cusack based on bank surveillance equipment, interviews with employees and admissions by Valenzuela.
According to Cusack, Valenzuela entered the vault at 6:39 p.m. July 29 - a Friday - with three computer-size boxes on a rolling cart. He turned out the vault light and filled the boxes with cash.