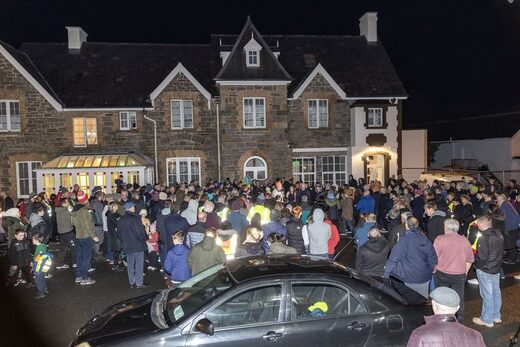 Road checkpoints were established by protestors in a Leitrim village on Friday to prevent rumoured asylum seekers from arriving.
Protests have been held in Dromahair in recent days over the proposed housing of international protection applicants in the town.
The protests, organised by a group known as Dromahair Concerned Citizens, have been held outside the Abbey Manor Hotel in the village.
On Friday, following rumours that a bus with asylum seekers was due to arrive in the village, a series of checkpoints was established on the roads surrounding the town.
It's understood that there were a total of
three checkpoints set up in the village, with protestors stopping cars entering the village during the evening.
However, no bus arrived there on Friday, as the Department of Integration continues to assess the hotel for use to house asylum seekers.