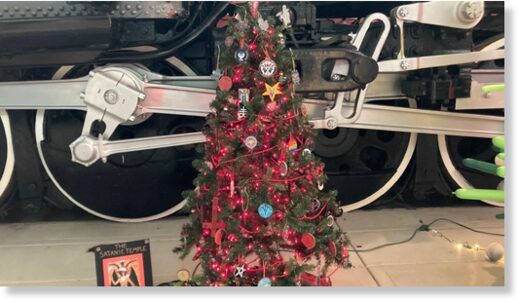 It's a holiday tree strung with messages that empower young readers, support the disenfranchised and advocate for equality. It just happens to center a humanoid goat instead of a manger.
The Satanic Temple of Wisconsin is one of 66 organizations participating in the Festival of Trees event at the
National Railroad Museum
, 2285 S. Broadway, said CEO Jacqueline Frank. The group's tree, festooned with red lights and adorned with pentacle baubles and upside-down crosses, was one of 60 with no explicit Christian overtones.
"We have six Christian-related groups that have trees up this year, but it's mostly businesses and nonprofit organizations," Frank said. "We have everything from a tree with hardware on it, a tea tree, we have a Lego tree. It's a lot of different organizations promoting their business."