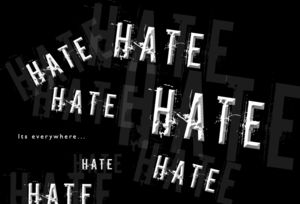 Shocked and saddened lawmakers grappled on Monday with the weekend shooting of one of their own, with some suggesting that new laws and regulations are needed to curb incendiary speech.
The aftermath of Saturday's attack on Rep. Gabrielle Giffords (D-Ariz.) brought a rare moment of unity on Capitol Hill, but it also escalated a contentious debate over violent imagery in the nation's political discourse.
Rep. Bill Pascrell (D-N.J.) was having a beer and eating pizza at a New Jersey bar when he heard the news via the television. Soon thereafter, he was contacted by his staff and was on the phone with other House members.
"It's somewhat overwhelming. We are all flabbergasted, stunned," he said.
While noting the obvious differences between the two events, Pascrell said Saturday reminds him of 9/11.
"I couldn't believe I was really seeing this. This can't be real," he told The Hill in an interview Monday.
An emotional Pascrell added, "All of us at the bar prayed."
Rep. Jack Kingston (R-Ga.) said he had just finished giving a speech when he learned of the assassination attempt.
"As soon as I stepped offstage, they told me," Kingston said, noting he was with his family at the time. "There wasn't much that we could do but pray."
Several leading House Democrats blamed the inflammatory rhetoric for contributing to the Tucson massacre, while Republicans denounced criticism of former Alaska Gov. Sarah Palin (R) following the tragedy.
One lawmaker, Rep. Robert Brady (D-Pa.), has said he would introduce a bill to make it a crime to threaten or incite violence against a federal official.
Rep. Louise Slaughter (D-N.Y.) suggested the Federal Communications Commission was "not working anymore," adding she would look at ways to better police language on the airwaves. A brick was thrown through a window of Slaughter's district office last year.
Slaughter cited Palin's use of gun sights to target Democrats in last year's election and the assertion by Nevada Senate candidate Sharron Angle (R) that "Second Amendment remedies" might be needed to stop the Democratic agenda.