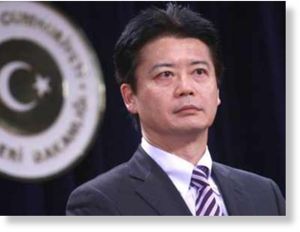 Tokyo - Japanese leaders reacted angrily on Friday after the police on Okinawa said an American
Air Force
serviceman was suspected of breaking into an apartment while drunk and punching a 13-year-old boy, just weeks after two American sailors
were accused
of raping a woman on the same island.
Japan
's foreign minister, Koichiro Gemba, called the suspected attack "outrageous," and he said hitting a boy was "completely unforgivable."
The assault took place early Friday morning, the police said. The airman was apparently in violation of
a curfew imposed just last month
by the American military on all of its roughly 50,000 military personnel in
Japan
following the rape accusation. The police did not release the name of the 24-year-old airman, who was in the hospital after apparently falling from a third-story window.
The back-to-back episodes have stirred outrage on Okinawa, the southern island that hosts three-quarters of the American bases in Japan. The episodes also threaten to complicate ties between the United States and its closest Asian ally at a time when both nations are trying to work together to face an increasingly assertive China.