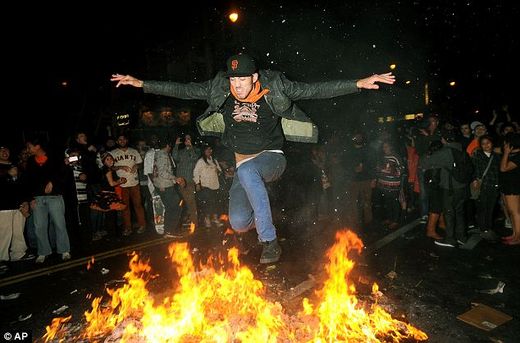 Baseball fans disgraced themselves on Sunday night, celebrating victory at the ballpark with violence and drunkenness.
Thousands to the streets of San Francisco to celebrate the Giants' World Series victory, with revelers gathering on corners, in parks and at watering holes - and some turning rowdy.
Fans across the city left their televisions and rushed outside, greeting diners, bar patrons and other merrymakers Sunday night after the Giants defeated the Detroit Tigers 4-3 to sweep the Series for their second title in three years.
Some violence and vandalism was reported, with
revelers setting a public transit bus on fire, flipping over a vehicle and breaking the windows of several businesses and vehicles,
KTVU-TV reported.