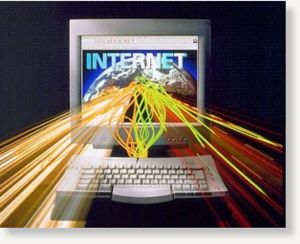 New ultra-Orthodox marketing campaign uses scare tactics to prevent community from Web surfing. 'Internet causes disease, adversity,' Rabbi Shmuel Wosner writes
The Internet causes draught and terminal disease - so claims a new marketing campaign publicized in the ultra-Orthodox community and aims to curb use of the world wide web.
"Where there is Internet, there are no rains," read one of the posters that were pasted in central haredi spots. "Let's remove the idolatry from among us. Hundreds of thousands of cancer patients (suffer) because of the Internet."