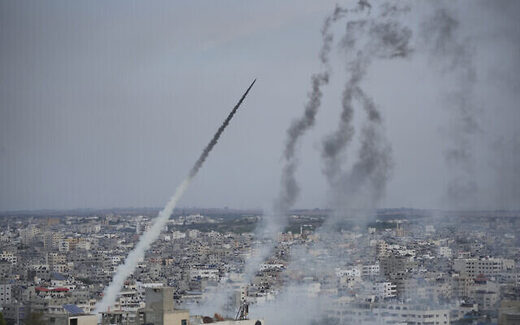 Through analyzing satellite imagery, NY Times finds rocket impact on Sdot Micha Airbase caused fire to spread near facilities where sensitive weapons are believed to be stored.
A rocket launched by the Hamas terror group from the Gaza Strip on October 7 hit a sensitive Israeli Air Force base in central Israel, where some of Israel's nuclear-capable missiles are allegedly located, according to a report by
The New York Times
.
Citing satellite imagery, the report said that one rocket hit in the vicinity of the Sdot Micha Airbase near Beit Shemesh on the morning of October 7, as Hamas fired thousands of rockets at Israel during its onslaught on the south.