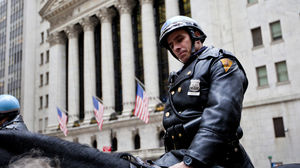 A second New York Police Department officer confirmed Wednesday that the department's management continued using a system of quotas for arrests and citations even after the legislature explicitly banned the practice.
Appearing in court to give testimony in a class action lawsuit against the NYPD, officer Pedro Serrano, 43, said he was labeled a "rat" for refusing to bring in the 20 citations and one arrest per month required of him.
"They said, 'Hey, this is the way it is, you can't fight a losing battle,'" he said on the witness stand,
according to The New York Daily News
.