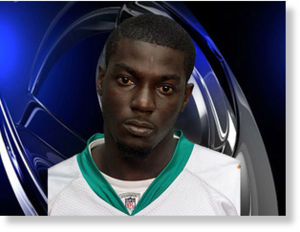 Police said "Suave", a Miami pimp, allegedly forced a 13-year-old runaway to tattoo his street name on her eyelids.
The pimp, who has a lengthy rap sheet, allegedly forced the girl to a Liberty City flea market tattoo shop to get the ink done after she threatened to leave him, CBS4 news partner
The Miami Herald
reports
.
The vicious twist to a human trafficking case surfaced this month when Miami police arrested Roman Thomas III, 26, who was already on probation after serving four years in state prison for having sex with a minor.
Thomas was wearing a state corrections GPS monitor when Miami police arrested him on March 18.
The girl, dubbed "Sparkle," was pimped through the classified advertising website Backpage.com, police say. Thomas and a woman plied the girl with liquor, marijuana and the drug Molly as she had sex with men at the Miami Shores Motel.