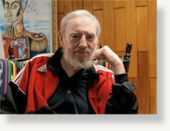 Mubarak's fate is sealed, not even the support of the United States will be able to save his government. The people of Egypt are an intelligent people with a glorious history who left their mark on civilization. "From the top of these pyramids, 40 centuries of history are looking down upon us," Bonaparte once said in a moment of exaltation when the revolution brought him to this extraordinary crossroads of civilizations.
By the end of the Second World War, Egypt was under the brilliant governance of Abdel Nasser, who together with Jawaharlal Nehru, heir of Mahatma Gandhi; Kwame Nkrumah; and Ahmed Sékou Touré - African leaders who together with Sukarno, then president of the recently liberated Indonesia - created the Non-Aligned Movement of Countries and advanced the struggle for independence in the former colonies. At the time, the peoples of Southeast Asia, the Middle East and Africa, such as Egypt, Algeria, Syria, Lebanon, Palestine, Western Sahara, the Congo, Angola, Mozambique and other countries immersed in the struggle against French, English, Belgian and Portuguese colonialism backed by the United States were fighting for independence with the support of the USSR and China.
After the triumph of our revolution, Cuba joined this movement in motion.
In 1956 Great Britain, France and Israel launched a surprise attack against Egypt which had nationalized the Suez Canal. The brave and supportive action by the USSR, which included a threat to use its strategic missiles, stopped the aggressors dead in their tracks.