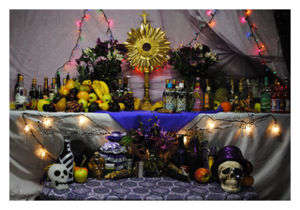 Cotonou - Tomb raiders have dug up more than 100 graves at a cemetery in Benin since Saturday for what authorities suspect is a black-market trade in human organs and skulls for voodoo ritual fetishes.
The incident is the most serious case of grave-robbing in the West African state, the world capital of voodoo where most of the country's 9 million residents practice a benign form of the official religion.
Authorities in Dangbo, a village 10 km (6 miles) from the capital Porto-Novo, began an investigation after a mason working at the cemetery said he spotted several masked men digging up the graves, from which organs and skulls were removed.