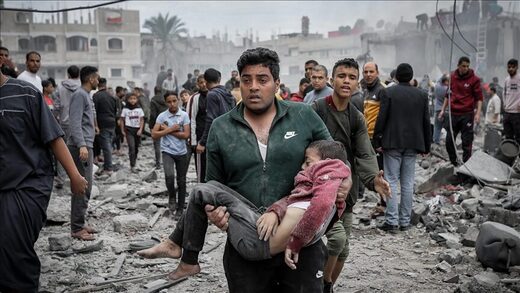 The aerial bombing campaign by Israel in Gaza is the most indiscriminate in terms of civilian casualties in recent years, a study published by an Israeli newspaper has found.
The analysis by
Haaretz
came as Israeli forces fought to consolidate their control of northern Gaza on Saturday,
bombing the Shejaiya district of Gaza City, while also conducting airstrikes on Rafah, a town on the southern border with Egypt where the Israeli army has told people in Gaza to take shelter
.
The full death toll from
the past 24 hours
was unclear but the main hospital in central Gaza, at Deir al-Balah, reported it received
71 bodies, and 62 bodies
were taken to Nasser hospital in the main southern city of Khan Younis, according to the Hamas-run health ministry.