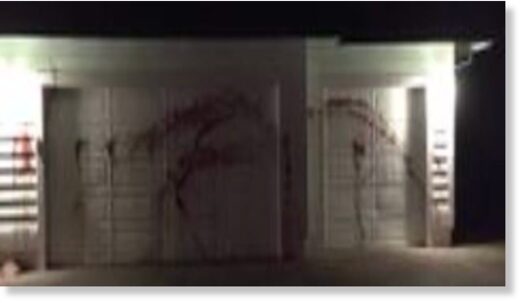 Vandals targeted the former home of an expert who testified in former Minneapolis police officer Derek Chauvin's defense, leaving a pig head and blood, according to police.
The Santa Rosa Police Department said in a
statement on Saturday
that officers responded to a call at approximately 3 a.m., after an unnamed victim said
a group of individuals dressed in black threw a pig's head on their front porch and spattered blood on the front of their home.
Barry Brodd, a use-of-force expert who was called to the stand by the defense in Chauvin's trial last week, previously lived at the house. Police said that in the statement that it appeared "the suspects in this vandalism were targeting Mr. Brodd for his testimony."
However, Brodd had not lived at the residence for several years, and he no longer lives in California.
Police said the blood appeared to be animal blood.
Approximately 45 minutes after officers arrived at the house in the California city, a large statue of a hand in front of a shopping mall was also vandalized with suspected animal blood. The perpetrators reportedly left a sign in front of the statue with an image of a pig that read "oink oink."