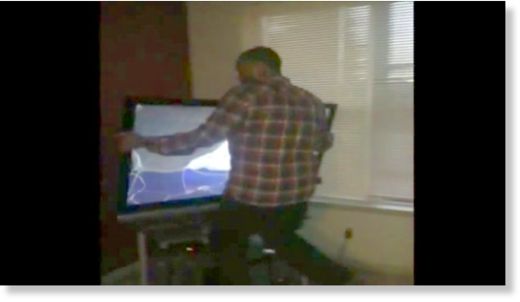 An Atlanta fan was so distraught after the San Francisco's record comeback to defeat the Falcons on Sunday that he pistol whipped his flat screen television.
In an unverified cell phone video that was posted on Sunday, the cameraman announces that the fan "just broke his fucking TV."
At that point, the fan pulls a gun out of his pocket and slams the butt into the already-cracked screen. With each blow, the screen flashes a bright white light. The man then throws the television to the ground and repeatedly stomps it.