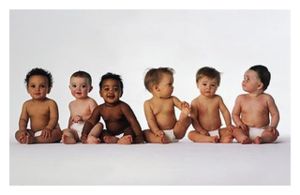 Genetically screening our offspring to make them better people is just "responsible parenting", claims an eminent Oxford academic,
The Telegraph
reports.
Professor
Julian Savulescu
, editor-in-chief of the
Journal of Medical Ethics,
said that creating so-called designer babies could be considered a "moral obligation" as it makes them grow up into "ethically better children", this based on a few genetic links to 'personality disorders'.
He said that we should actively give parents the choice to screen out personality flaws in their children as it meant they were then less likely to "harm themselves and others".
Studies show that the child's upbringing, including parenthood and
schooling methods
are the root causes of many 'personality flaws'. Other studies give strong evidence that nutrition, meditation and exercise greatly influence behavioural patterns and emotional well-being. This entire theory is also blind to the side effects of many medicines, vaccines, food additives and (some)
GMO foods
that have been proven to affect psychological behaviour, and this isn't even touching on the possible beneficial use of marijuana and other substances for those with undesired personality traits.