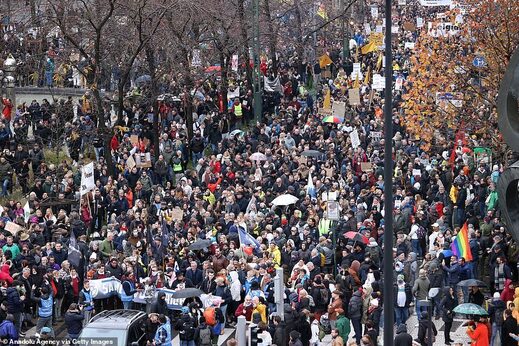 Europe descended into a third day of violent carnage on Sunday as tens of thousands of people in Belgium took to the streets to protest against the return of strict lockdown rules aimed at curbing a rise in Covid infections.
Nearly 40,000 people descended on the capital Brussels to protest against
new anti-Covid measures banning the unvaccinated from entering restaurants and bars
.
Some protesters were seen throwing projectiles at riot police and in response, officers fired water cannon and tear gas at the group. Police have made some arrests, but it is not immediately clear how many.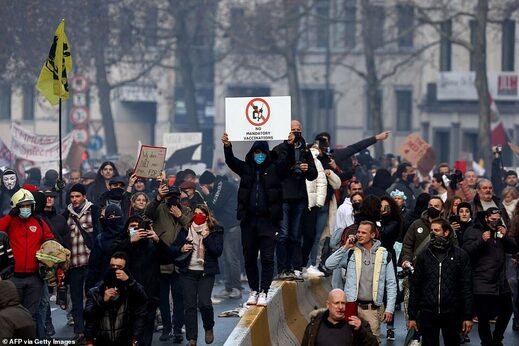 Video footage from Brussels shows a large group of protesters shouting at police as some light flares and throw them at the officers. One man can even be seen mooning at them.
The protests descended into chaos, with some of the protesters seen setting fires on the streets while others threw rocks through the windows of local businesses including a post office. Two police cars have also been damaged.