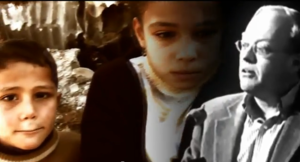 Excerpts from a speech by Chris Hedges.
The author spoke at the Revolution Books Town Hall Meeting at Ethical Culture Society on January 13, 2009 condemning Israel and USA complicity in Israel's murderous destruction and genocide of the innocent men, women and children of GAZA and the West Bank.
Dedicated to the children of GAZA.