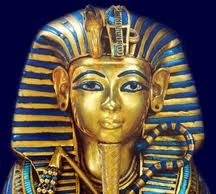 History Repeats Itself? From the "King of Java" to the Pharaoh of Egypt
From Suharto to Mubarak: History Repeats Itself?
President Suharto of Indonesia was deposed following mass protests in May 1998.
The Western media in chorus pointed to "democratization": the "King of Java" had been deposed by mass protests, much in the same way as Hosni Mubarak, described by today's media as "The Pharaoh of Egypt".
The 1997 Asian Crisis
The 1997 Asia financial crisis which served to impoverish millions of people was instigated by institutional speculators. It was a process of deliberate market manipulation. It consisted in destabilizing national currencies, through "short selling".
The Indonesian rupiah was destabilized, food prices skyrocketed, real wages collapsed by more than fifty percent. Nike workers in export manufacturing were receiving $45 a month before the crisis. In the wake of the devaluation of the rupiah, their wages plummeted to less than $20 a month.