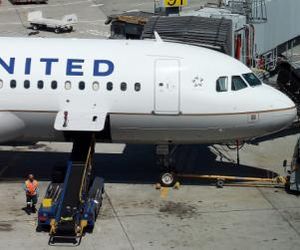 United Airlines has put two parents through the wringer after their 10-year-old child went missing in a Chicago airport on her way to camp. The girl was supposed to be under the supervision of an unaccompanied minor service, but no one helped her board her next flight.
According to a story published on gawker.com and an account given on
Work Matters
, Annie and Perry Klebahn sent off their daughter, Phoebe, to camp in Grand Rapids. The trip involved a flight from San Francisco to Chicago.
The Klebahn's only found out about her missing status when the camp called to inform them of her absence.
More stress ensued after the parents called United Airlines wanting to know where she was, and the airline was repeatedly uncooperative. No one was able to find out information and no one seemed concerned.