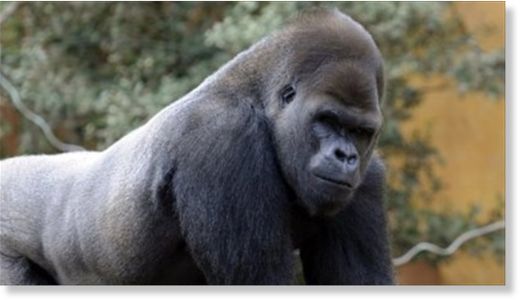 Almost 3,000 great apes are killed or captured in the wild each year because of rampant illegal trade, according to a new UN report released Monday that voiced fears for their survival.
More than 22,000 great apes are estimated to have been lost to the illicit trade between 2005 and 2011, according to the study by the UN Environment Programme, which oversees the Great Apes Survival Partnership (Grasp).
"This trade is thriving and extremely dangerous to the long term survival of great apes," said Grasp coordinator Doug Cress, describing the illegal trade as "sophisticated, ingenious, well financed, well armed".
"At this rate, apes will disappear very quickly," he said.
Capturing a single chimpanzee alive can require killing 10 others
, said Cress.