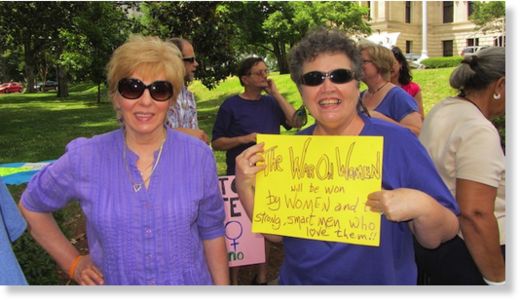 Jackson clinic told it could be shut down in six weeks because it has failed to comply with controversial state legislation
Mississippi's only remaining abortion clinic, which won an eleventh-hour temporary reprieve from closure last summer, has been told it could be shut down in six weeks after it was found to be in violation of a restrictive new state law this month.
Time is now running out for the clinic, which is in the middle of a legal battle to prove the new law is unconstitutional.
The Jackson Women's Health Organisation, which has become a focus of the bitter fight for abortion rights across the nation, successfully won an injunction in July which allowed its medical staff time to try to comply with the law. But the injunction has run out, and, earlier this month, the facility's owners were told by officials from the Department of Health they were not in compliance with House Bill 1390, passed and signed by Republican legislators in April.
Mississippi lawmakers have openly stated that the legislation, which requires the clinic's doctors to gain admitting privileges at local hospitals, is aimed at closing JWHO and thus ending abortion in the state.