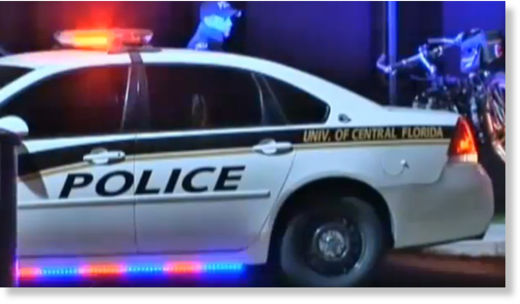 Hundreds of students have been evacuated from a dorm on the University of Central Florida campus in Orlando after explosives devices were found while authorities were investigating a death.
Police were called to Tower 1 early Monday after a fire alarm went off. Arriving officers found a man dead from what appeared to be a self-inflicted gunshot wound.
Police told local TV stations they found a handgun, an assault weapon and improvised explosive devices on the scene.