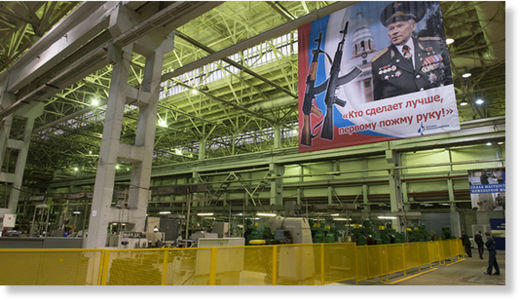 The producers of the world-famous AK-47 assault rifle, the Kalashnikov Concern, have announced plans to double its output to 300,000 units in the next three years,
despite being on the US sanctions list
.
Kalashnikov plans to produce 150,000 units of arms in 2014, with the output rising to 300,000 in the next three years, Kalashnikov CEO Aleksey Krivoruchko told the company's corporate magazine.
According to Krivoruchko, the concern's mid-term goal is to perform a complex technical and technological re-equipment maneuver, which would include the purchase of new hardware, reconstruction of facilities and the organization of high-performance workplaces.
Over the period of January to March 2014, the Russian company already doubled its output in comparison with the same period last year, producing 31,000 units of basic arms.