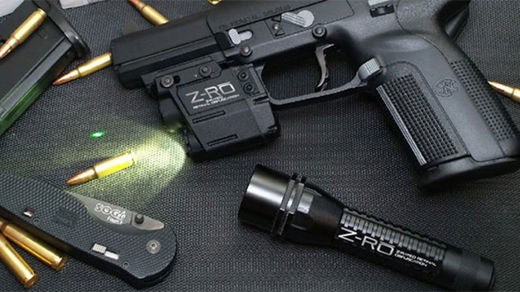 A company that makes tactical equipment for police to use in riots is manufacturing a new 'non-lethal' weapon designed to temporarily blind targets. The Z-RO non-lethal compliance weapon system will obstruct a person's vision for 10 to 15 minutes.
The product from Shield Defense Systems (SDS) made waves on
Reddit
this week when it was revealed along with the note: "New weapon 'Z-ro' scrambles ocular fluid and temporarily blinds victim for 10-15min. Gotta be safer than a tazer [sic] right??"