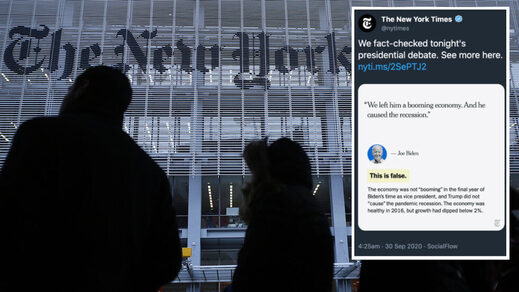 The
New York Times
is under fire from its own readership after sharing a tweet to promote its fact-check coverage of Tuesday night's presidential debate that was unfavourable to Joe Biden.
The tweet contains a screenshot of its fact-checking coverage, which includes a debunked quote from Joe Biden. "We left him a booming economy. And he caused the recession."
The so-called paper of record unceremoniously analysed this claim under the title, "This is false," much to the chagrin of its loyal readers.